To the Power of RTutemi Platform
This school & college year looks different. We're here to support you with technology, services and best practices no matter where you're learning.
Get Free App for Student & Instructor
Most Advanced Progressive Web App works on Mobile, Desktop, Tablets, and TV's.
Manage the entire site, the students, the instructors and the store.
Create courses, manage students, import questions and get reports
Easy access to enrolled courses. Pursue courses, join meetings in TV.
All RTutemi LMS modules in the App. Conferencing, Calendars.
One app for all devices Mobile, Tablet, Desktop & TV
Install and setup
RTutemi LMS.

Upload your Videos, Courses, Curriculum, Question Papers, Quizzes etc.
and

get your App in few clicks

from the options panel
RTutemi Learning Management System
is the open, extensible learning management system that amplifies everyone's awesomeness.
Course pursue screen for students
Course creation module for Instructors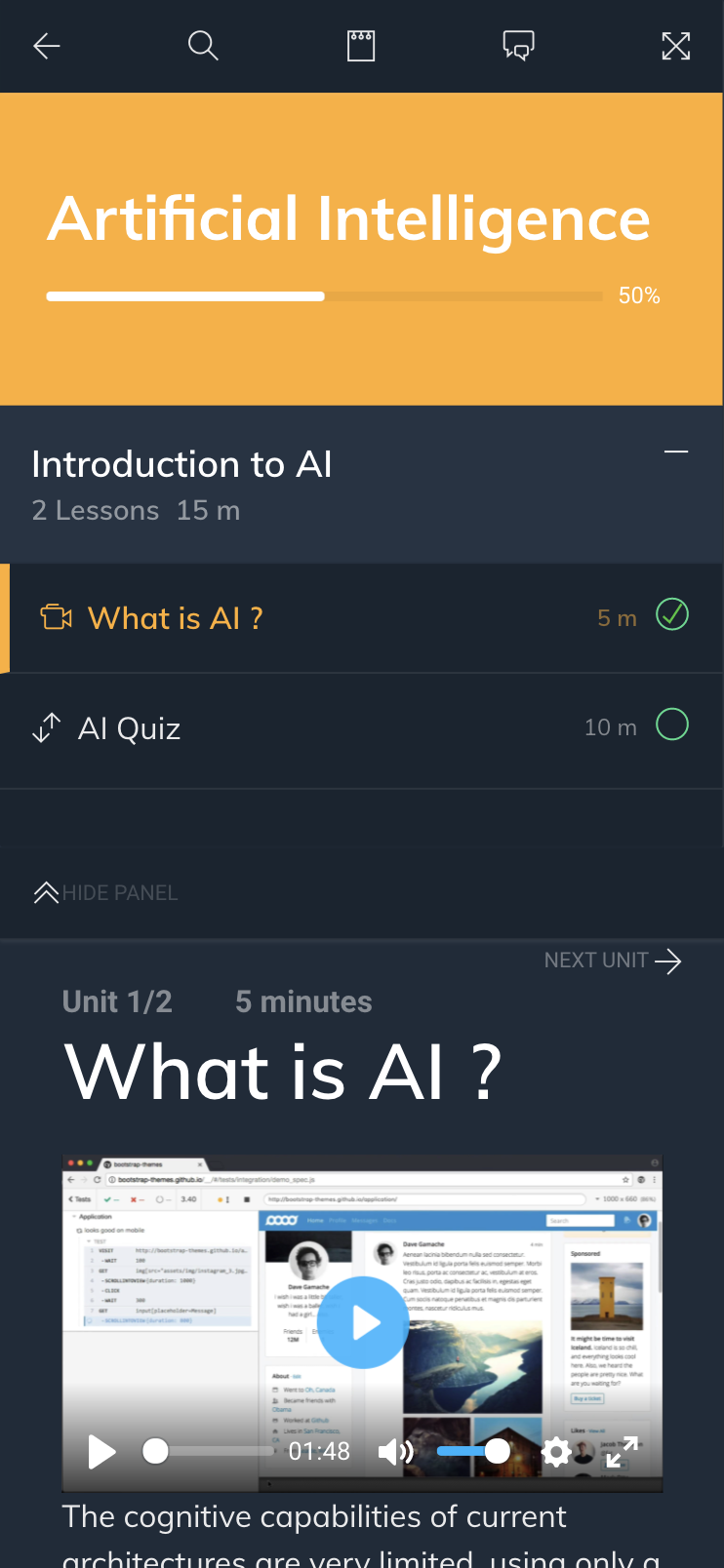 Looks Interesting ? Get in Touch
Think you got a great idea, get in touch with us, we can't wait to have you on board.